Upcoming Events
July 7-12. International Society for Animal Genetics Conference. Lleida, Spain
July 8-11. ASAS-CSAS Annual Meeting and Trade Show. Austin, USA
July 16. Annual Southern Alberta Grazing School for Women. Milk River, AB
July 16. NCBA Cattlemen's Webinar Series - Data Driven Value. WEBINAR
July 18-18. Ag in Motion. Saskatoon, SK
July 22 or 22-23. Grazing School with Dr. Allen Williams. Grimshaw, AB
August 8. Saskatchewan Pasture Tour 2019. Saskatoon, SK
August 13-15. Canadian Beef Industry Conference, Calgary, AB.
August 13-14. AgSmart. Olds, AB
August 14. Bov-Innovation (part of CBIC above). Calgary, AB
August 16. In the Field Soil Health School. Battle River, AB.
Past Events
June 06, 2019
Thanks to the LG Social Committee for organizing a fun "team-building" activity at lunch.
We all had a blast.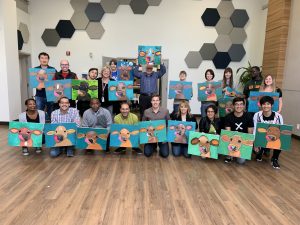 March 13, 2019
Livestock Gentec sponsored the graduate student symposium. LG had three PhD students participate, where Seyed Ali Goldansaz gave an excellent oral presentation on Metabolomics and sheep mastitis, and Jiyuan Li and Xuechun Bai participated in a poster competition.  All students presented very well, and Xuechun Bai won in the poster competition as one forge top three posters!